Test Results & Already Feeling Better
16May12
Dang. I wonder if the doctor put a rush on these results. I've gotten them all, I believe. (Except maybe an A1C?) EDITED TO ADD: A1C result came in at 5.6.
Creatinine is .49 (under 1.11 is standard according to the lab), Potassium is 3.8 (standard is 3.5 to 5.3 – my result seems a tad on the low side?), Sodium 138 (133-145), bilirubin .5 (.2-1.2), TSH 1.34 (.10-5.50), free T4 1.2 (.8-1.7), fasting glucose 106 (60-99), total Cholesterol 211, HDL 67, LDL 130, Tri's 68.
Some things need work, but it's not as bad as I'd thought it might be. Next results should be even better.
The pleurisy is getting better, too. I feel a little clearer of mind & heart – but that could be the reduction in pain as much as anything. There is definitely some relief with seeing the results of my kidney tests. I'm not sure why I have the pain, but I'm going to keep going with the cranberry concentrate & juice, as well as the D3, fish oil, etc. (Also, I will try to be more mindful of my need for fluids, especially in stressful situations like I found myself in the ER w/ my Dad.) Just need my blood pressure to come down now.
Food yesterday was pretty good. I had a grass-fed burger w/ some leftover zucchini, some pickles, paleo mayo & sugar-free ketchup for brunch. We went out to eat for my birthday dinner, and I had a steak and wedge salad.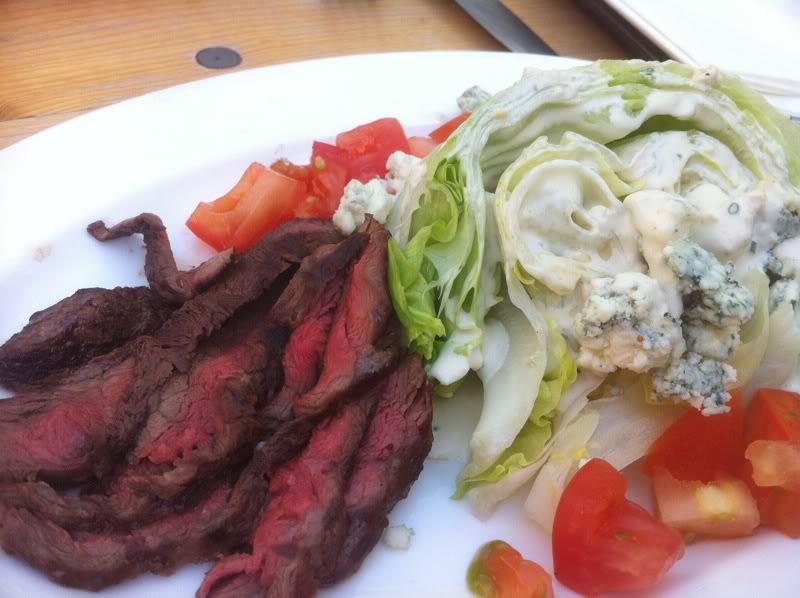 Last dairy for a while, I think. I'm currently drinking my morning coffee black. I want at least a week solid of as close to meat and veg only as possible, just to reset myself & abolish cravings. I'm really hoping the urge to cook comes back soon. That is crucial to our success. Oh, and I've decided no bacon this week, at least. With my BP as high as it is, extra sodium is probably not a good idea. Pity me.

Something I just had to share was the cake I made for my birthday. It had a little chocolate in it: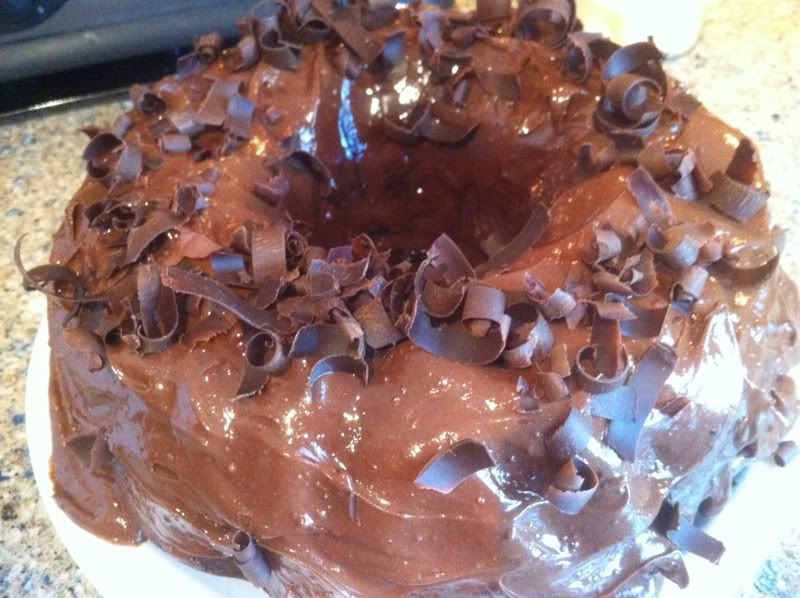 Filed under: Paleo/Primal WOL
|
1

Comment
Tags:
depression
,
detox
,
diabetes
,
elimination diet
,
food porn
,
gluten-free
,
paleo
,
Primal
---
---