Report on Day 4 of the 21-Day Sugar Detox #21DSD #Paleo
28Jan12
Y'all saw my breakfast from yesterday. My lunch was meatloaf, green beans, and sweet taters: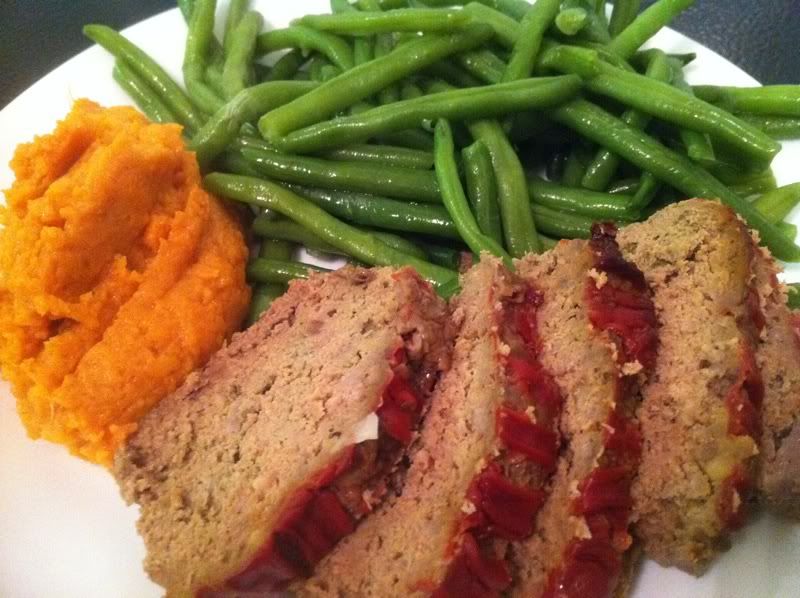 Dinner was a salmon fillet I cast-ironed in a lot of coconut oil, and a handful of meatballs and sauteed mushrooms in homemade marinara, plus a flax-meal muffin with blueberries (blueberries are not detox legal, but neither were my strawberries from yesterday – I justify it that they were poor-quality, old, frozen fruits without much taste let alone sweet).
I was still so sore yesterday, plus dealing w/ the cold/allergy stuff. Somewhere in the middle of the day I got very dry, and I'm not sure why. My skin, eyes, sinuses, etc. It was weird, but short-lived. Lots and lots of water. I also took an epsom salt bath last night. Helped the last bit of soreness from the planks.
Got in an early morning workout this morning. <wink>
Post-Workout meal – meatloaf, eggs, green beans, and sweet taters: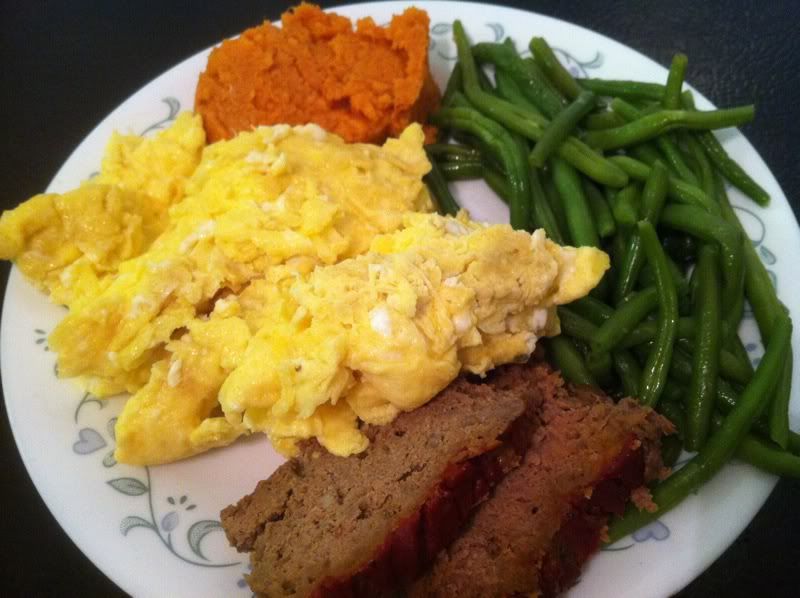 Today's food promises to be pretty epic. Part of it involves a 15-lb turkey and a Weber grill.
What is nourishing your body today?
Filed under: Paleo/Primal WOL
|
2

Comments
Tags:
detox
,
diabetes
,
food porn
,
gluten-free
,
healthy
,
paleo
,
Primal
,
weight loss
---
---