Breakfast: Coffee. Almond biscuit w/ butter & bacon.
2nd breakfast: 4 fried 'easy' eggs w/ almond biscuits & baked bacon: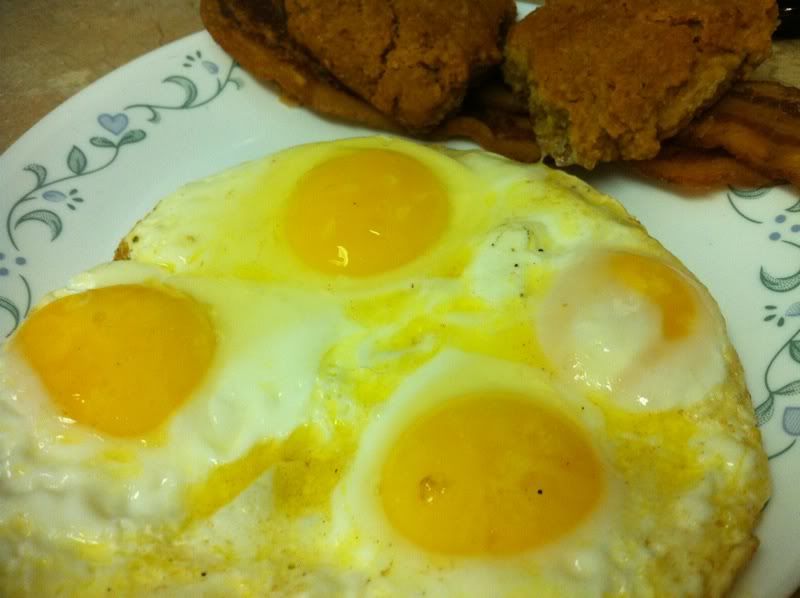 Dinner. Went to Red Robin for the 1st time. Damn it was loud in there. I got a Chili Chili burger with an extra patty and subbed out the fries and got a salad instead. That's a spicy chili:
On the suggestion of a dear friend I tried making this recipe. Mine look *nothing* like their picture. They taste great, but I have no idea why they got so dark! lol Mimi can't wait to dunk them in coffee tomorrow!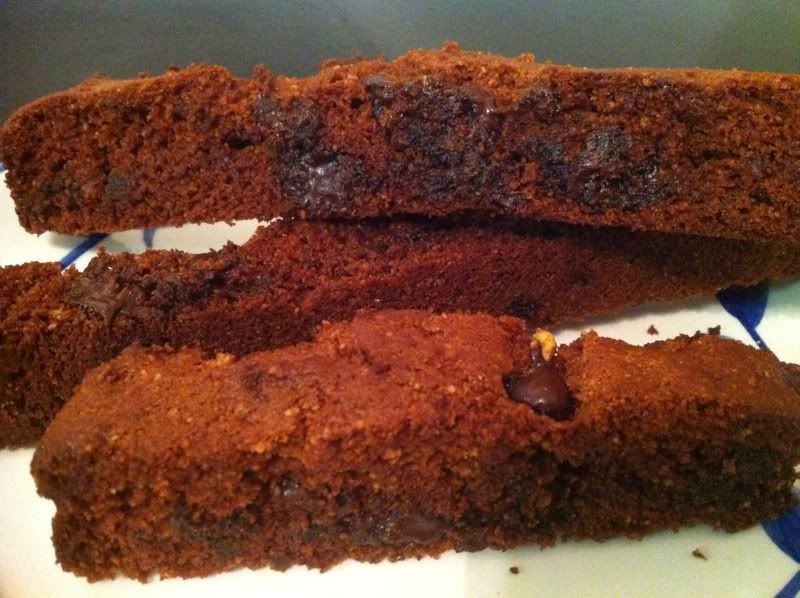 I got on the scale this morning. I am down 3 pounds since Monday. I'll take it! I've been having a lot of 'treats' and it's ovulation time which has meant a lot of regain the last several months. So far so good for hunger and cravings. Nothing obviously crazy and hormone-driven. I'm good with just trying to avoid SAD foods for now. I'm sure the 'treats' will settle down naturally as time goes on.
I was talking with my husband this evening about how when I did Meat & Egg, I lost 5.5 pounds in a week. In less than a week I've lost 3 pounds without nearly ANY of that kind of restriction. The Chromium? Whatever, I'm just happy to see results. Now to see virgin fat territory again. ~16 pounds to go. Praying it goes quickly.
Filed under: low carb diet, Primal Living
|
5

Comments
Tags:
bacon
,
food porn
,
gluten-free
,
healthy
,
insulin resistance
,
Intermittent Fasting
,
low carb baking
,
low carb cooking
,
low carb diet
,
paleo
,
primal living
,
supplements
,
weight loss
---
---